Solipsistic Pop Volume 2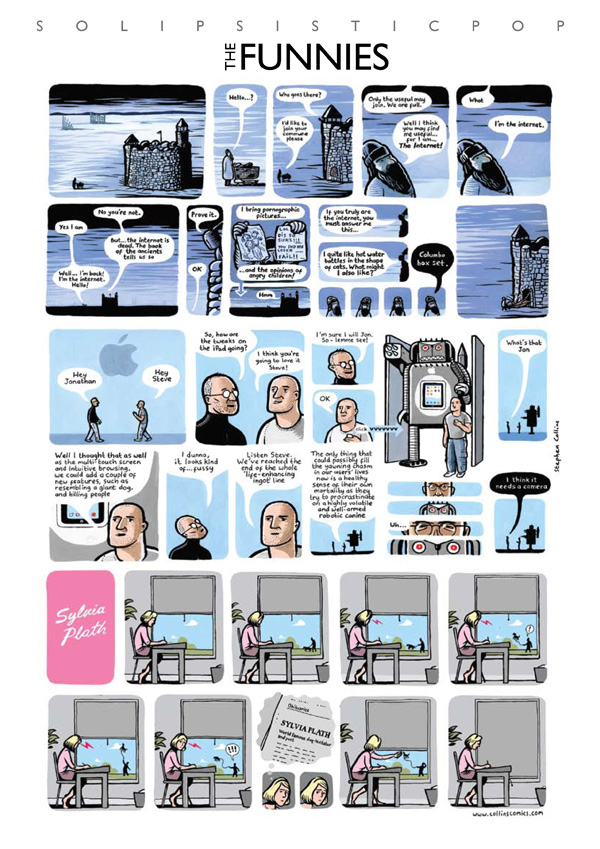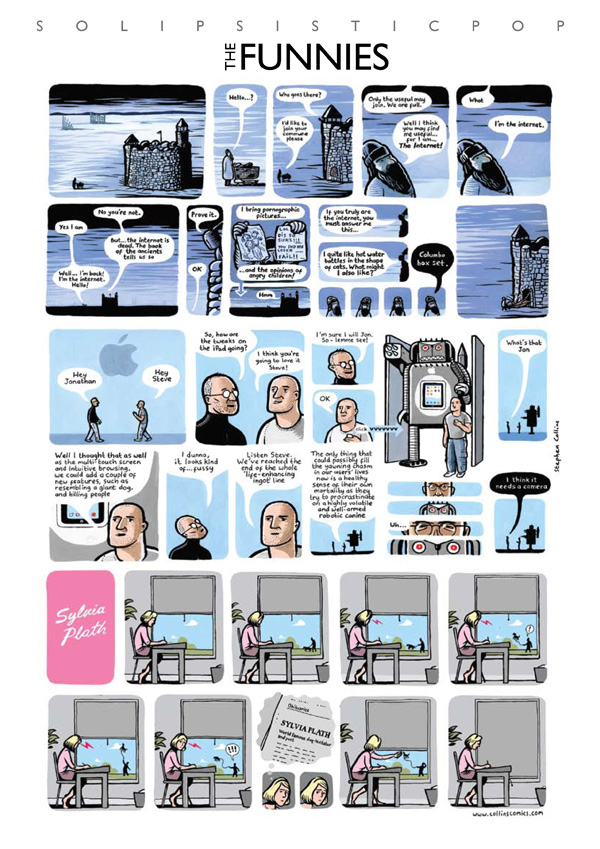 sale
Solipsistic Pop Volume 2
The second volume of the critically acclaimed UK comics anthology.
This originally came with a pull-out newspaper "funnies" section and a bespoke screen-printed tote bag.
The original run is sold out but there are 25 remaining overstock copies with none of the extras (newspaper pullout, tote bags).
I'm making these overstock copies available at a discounted price.
Contains 64 pages of sequential art from some of the best comic artists, illustrators and designers working in the UK today. With a 12 page newspaper insert, gorgeous gatefold cover and specially designed tote bag, it's a must have for any comic fan.
CONTRIBUTORS
Kristyna Baczynski, Becky Barnicoat, Adam Cadwell, Stephen Collins, Joe Decie, Marc Ellerby, Sally Hancox, Anne Holiday, Tom Humberstone, Philippa Johnson, Daniel Locke, Lizz Lunney, Jack Noel, Mark Oliver, Luke Pearson, Octavia Raitt, Anna Saunders, Julia Scheele, Matthew Sheret, and Matilda Tristram.
"A British version of David Eggers' McSweeney's Quarterly Concern to showcase our best comic artists"
– The Independent
"I'm a lover of anthologies, and will be the first to admit, most of 'em are more miss than hit. This puppy is almost all hit"
– Top Shelf
"A good collection of people who seem on the verge of really hitting their stride with comics, kinda like the early Kramers Ergot books"
– Jeffrey Brown
"This is a carefully considered, lovingly crafted and utterly covetable compendium, a confirmation of the pleasure of comics in printed inks on quality paper stock […] Don't have any second thoughts about purchasing this"
– Paul Gravett
"I loved SP2, it's brilliant. It's so beautifully put together and it makes me proud to think all of those artists come from the UK right now!"
– Josie Long